Gas Now / Gasoil Now (FR)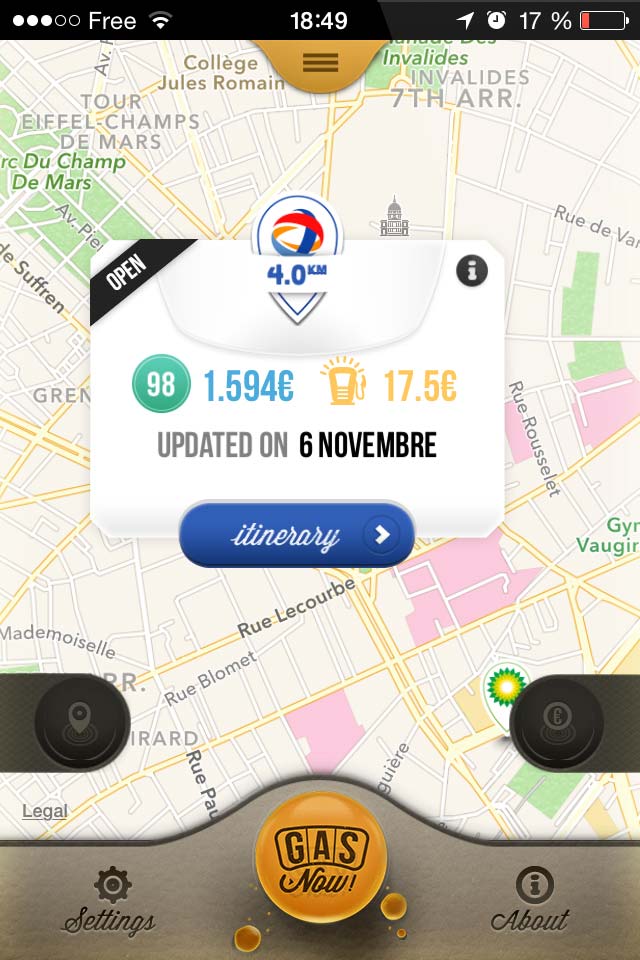 Running out of gas?
Gas Now is the easy-to-use app that geolocalizes the closest or cheapest gas station near you: Avia, BP, Carrefour, Elf, Esso, Leclerc, Shell, Total, Total Access, Vito etc.
Gas Now is the best and quickest way to find the cheapest gas station around you!
Made in France for France only (for now...) with more than 10 000 stations indexed!
(Information provided for purpose only)
THE NEAREST OR THE CHEAPEST GAS STATION
Wherever your are, stop looking for the gas station.
G

E10

98

95

E85

G+

GPL

Etc.
Fill up the tank
Pick up your gas, we even calculate the price of your refueling.
Vote for New functionalities
Which functionalities would you add for Gas Now / Gasoil Now (FR)?
Suggest a feature